The Alhambra may be Spain's most visited attraction year on year, but wandering the hills and the backstreets of Granada's barrioswill give you the real feel of this fascinating city, which has elegance and edginess in equal measure.
Granada's fertile valley and sweeping hills have attracted many different civilisations through the centuries. Echoes of past occupiers, from the ancient Iberians to the Romans and Visigoths, can be found throughout the city and beyond. But, as befits a university town, there's innovation amongst all the tradition – enter Granada's street art and trendier food and coffee scene.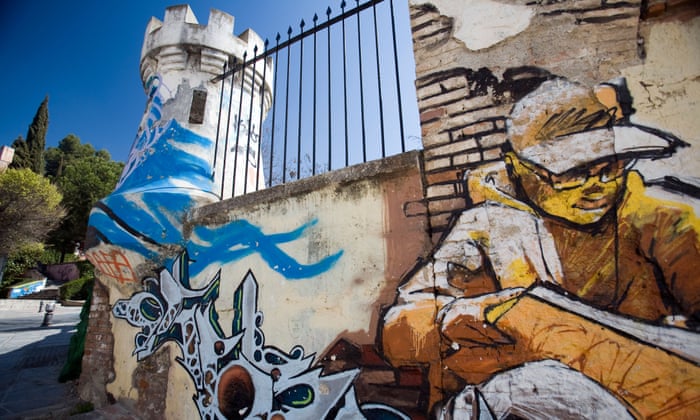 Beneath the south side of the Alhambra is the lively, old Jewish quarter of Barrio Realejo. Wandering its streets and leafy plazas will reveal layers of history, but not just through its Arab and romanesque buildings – a newer addition is its street art. The colourful murals by El Niño de las Pinturas continue the overlap of old and new, gracing crumbling brickwork with images of youth and, in his portrait of the Clash's Joe Strummer, rebellion. There's also a nod to a Moorish past, in the use of classically Arabic golds and turquoise-blues, patterns and motifs; lines of Spanish poetry also feature in a swirling, arabesque hand. Stick around until evening and head to the bustling Calle San-Matías/Calle Varela area where local favourite tapas joint Rosario Varela, with its charming retro interior, is one not to miss. Have a beer, glass of wine (both from around €2.50) or cocktail (€4.50-10) accompanied by incredible tapas, including mini burgers and pork buns. Should you need more food (and I rarely do), the menu – a twist on classic Andalucían food – is extensive and delicious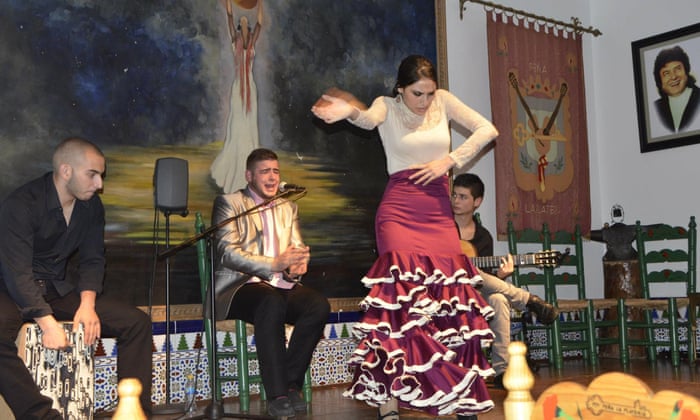 For authentic flamenco, skip any venue giving out tourist leaflets, even those in the famous Sacromonte Caves. The Peña la Platería , which is eastwards down the hill toward Albaicín Bajo, showcases the flamenco that dancers go to see; public performances are on Thursday evenings only, from 10pm. It's €10 for a ticket plus drink on arrival, and it's a good idea to phone ahead and book; and arrive early to secure a good spot. Better still, don't just watch; try lessons with Albaicín-born Chúa Alba. Having performed and taught flamenco all over the world, Chúa now holds classes in her studio on Calle Elvira (just behind Gran Via). And fret not: whatever your level of Spanish or dancing, this is truly immersive and you'll find yourself picking up the steps in no time.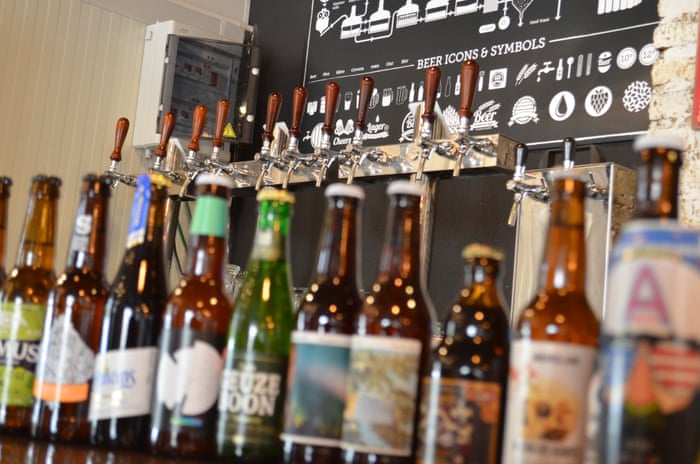 Toros/San Lázaro area. Owner Luis quit a career in finance to pursue his passion for craft beer and bring something different to his beloved barrio. The eight taps serve an ever-changing variety of trendy beers priced around €2.60, plus their own easy-drinking brew. Glasses of wine cost from €2. Tapas are a welcome fusion of local dishes like carne y salsa (meat in sauce) and croquetas (breaded, deep-fried balls of bechamel sauce) alongside my favourite: brie deep-fried with a forest-fruit reduction. If you make it past the tapas, don't miss the house special IPA burger made with Irish Angus beef with chunky hand-cut chips (€12) and, if you've still got space, the homemade cheesecake.